Dear Parents, Carers and Visitors
On behalf of the Children, Staff and Governors I would like to welcome you to Court Farm Primary School.
We are a school which is inclusive and caring for all of our community members. Our ethos is that of teamwork and by working in partnership, we aim to achieve the best for your child. At Court Farm we celebrate success at all levels and in any interest. We want our children to be motivated and driven by enthusiasm and enjoyment and to strive for excellence and achievement in all they do. This will enable us to set firm foundations for their futures in the wider community.
We hope that we will be able to depend on your support in our aim to provide both the best possible education and the most positive school experience that your children can have. We want the Court Farm experience to be stimulating and hope to inspire your children to continue with their learning when they leave us.
Madeleine Wilkinson

Head Teacher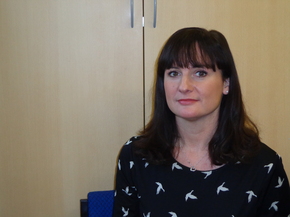 Latest School Calendar Events
KS2 Theatre Trip

10

Dec

2013

Sleeping Beauty

Christmas Fayre

11

Dec

2013

02:00 pm - 03:30 pm

School closes at 1.30

KS1 Christmas Perfromance

17

Dec

2013

02:00 pm - 02:30 pm

Carol Singing

17

Dec

2013

03:15 pm - 03:30 pm @ Playground

KS1 Christmas Perfromance

18

Dec

2013

09:15 am - 09:45 am

KS2 Carol Concert

18

Dec

2013

06:00 pm - 07:00 pm

Foundation Stage Nativity

19

Dec

2013

09:15 am - 10:00 am

School Disco

19

Dec

2013

04:00 pm - 06:00 pm

End of term

20

Dec

2013

Christmas Parties

20

Dec

2013

01:00 pm - 03:00 pm
Calendar page:
School Calendar >>
School has Groupcall which enables us to send text messages to your phone about events and news in school. Please make sure that we have an up to date mobile number so that we can contact you.